--.--

A classic x-design is reimagined in our luxurious and amply proportioned Malta outdoor clu...

--.--

Rugged, natural looks meet high-end sophistication with this Isle outdoor sofa. The woven ...

--.--

Comfort abounds in this light and airy outdoor chaise sunbed from the Coast Collection. Th...

--.--

The Audrey coffee table nods to both modern and contemporary design; its octagonal shape r...

--.--

The Ella Coffee Table features interlocking aluminum ovals and a Superstone 5 layer compo...

--.--

Designed with premium, marine grade teak, this outdoor dining table combines a strong shap...

--.--

Melt into comfort in our Croquet teak recliner, a luxurious option for teak outdoor dining...

--.--

Inspired by the simplistic curves found in Italian antiques, the Roma collection weaves to...

--.--

This stackable arm chair beautifully accessorizes wicker patio furniture sets. The entire ...

--.--

Designed with comfort and vintage looks in mind, this sofa evokes a mid-century design wit...

--.--

The Summer Classics Bentley Lounge Chair redefines worry free luxury in a dynamic accent c...

--.--

Featuring a contemporary woven design, Regent combines generous proportions and delicate c...

WESTSIDE: 1189 HOWELL MILL RD ATLANTA, GA 30318
STUDIO 321: 351 PEACHTREE HILLS AVE, STE 321, ATLANTA, GA 30305

--.--

Check out the Club Teak 42? Square Farm Table when looking for a great outdoor farm table ...

--.--

The Ella Coffee Table features interlocking aluminum ovals and a Superstone 5 layer compo...

--.--

Made of Rattain woven resin over a sandalwood base, this outdoor lounge chair evokes a rea...

--.--

Whether used as luxury occasional seating or footstool, the Bali Teak Ottoman exudes under...

--.--

Complete teak outdoor dining sets with the addition of our Croquet marine grade teak arm c...

--.--

This modern outdoor dining arm chair from the Coast Collection is crafted of ivory canvas ...

--.--

Simple and understated lines form the pattern that lends its name to our Lattice collectio...

--.--

The Marco Coffee Table features an aluminum base and superstone table top, combined into a...

--.--

The Joanna end table features a modern twist on the classic hourglass shape. Its durable d...

--.--

This outdoor arm chair from the Peninsula Collection embodies the same light and airy spir...

--.--

With its soft, elegant lines, our Helena sofa combines beautiful craftmanship with comfort...

--.--

Our sofa features a double latticework design and scooped back, a perfect complement to me...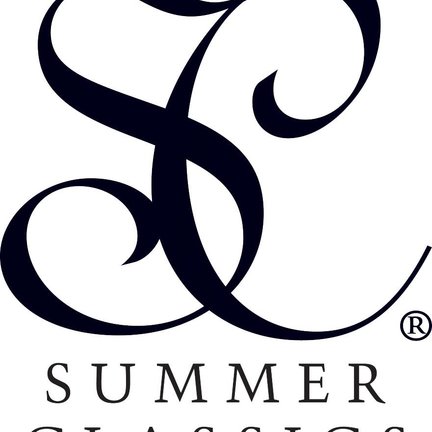 Summer Classics is a premier, luxury outdoor furniture manufacturer of modern, high quality resin wicker, cast aluminum, wrought aluminum, teak, and wrought iron patio furniture, with outdoor cushions from our exclusive line of outdoor fabrics. Offered a la carte or in patio furniture sets, Summer Classics fine outdoor furniture is beautifully accessorized with our full line of patio umbrellas, and many options in alternative patio table tops like marble or granite stone and faux stone composites.
Visit their website for more information.