Posted on
By Paul Yuncker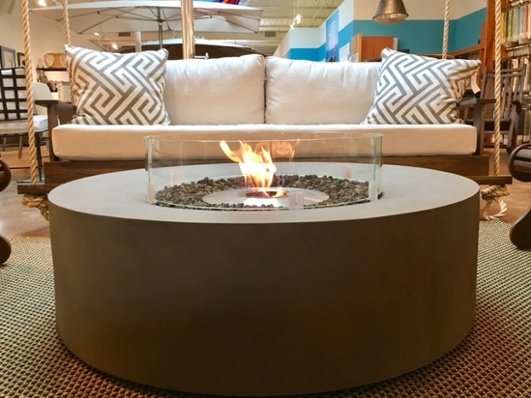 Cold weather is around the corner. Let's get ready for it.
The new year brings about an opportunity for new beginnings—and we love taking those moments to create beautiful spaces in the places where we spend the most time. One of our go-to tricks to transforming any area into a cozy den is incorporating a fire pit. Big or small, a fire pit creates a warm atmosphere for gathering, conversing and relaxing. Its stylish form is just the cherry on top.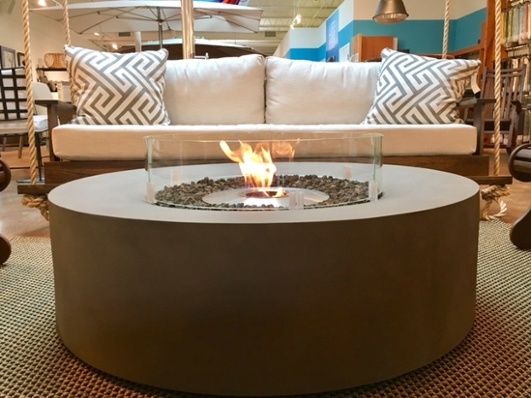 Brown Jordan Fires Kove
The Kove is Brown Jordan Fires' brand new fire pit. The round shape makes it the perfect centerpiece for any conversational group. It comes in gray, bronze, black and white to coordinate with a multitude of spaces, whether it incoporates earthy hues or grayscale tones.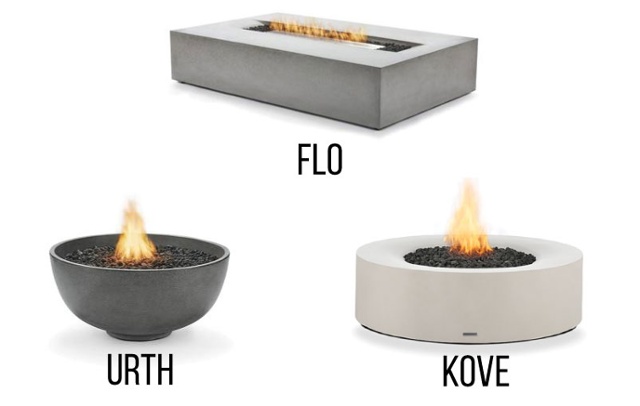 We also have a new Urth and Flo in our showroom from Brown Jordan Fires. For something more compact that offers the ease and flexibility to reposition as needed, go wtih the Urth. For a solid piece that doubles as a cocktail table, go with the Flo. Like all Brown Jordan fire pits, they are offered in three different fuel types: natural gas, propane and bioethanol fuel.
And as we continue to welcome 2017, we are offering 50% off select fire units in stock at our Westside showroom.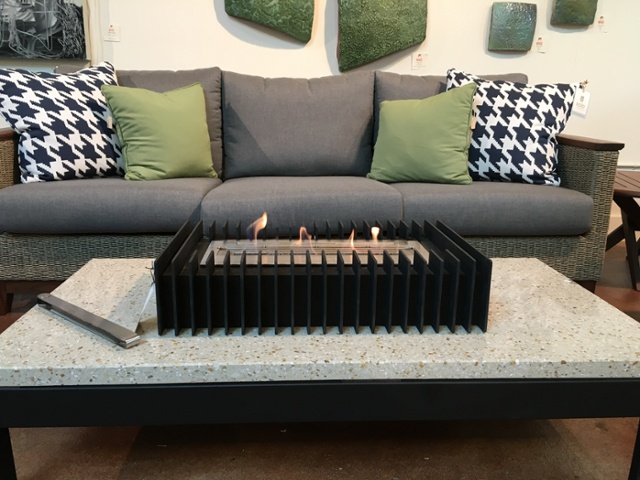 The Grate is one of the simplest ways to add fire to your space. It's a small unit that sits atop your coffee table, but immediately takes the environment to the next level.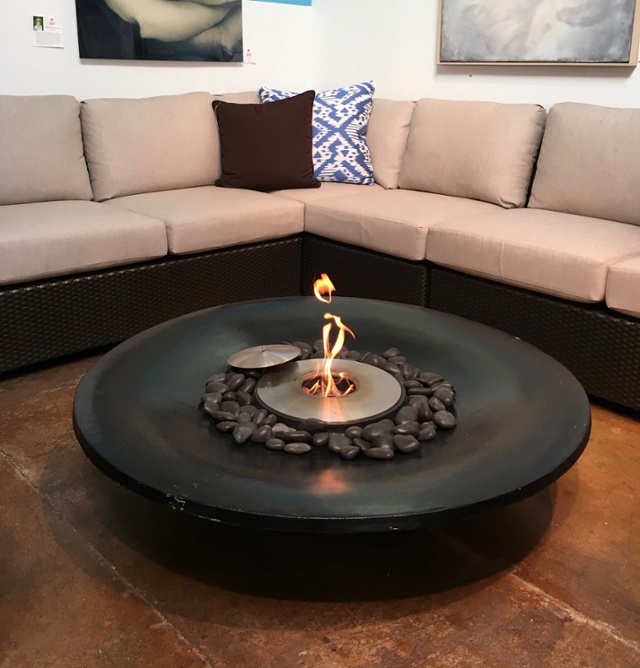 The Cloud fire pit is a statement maker with its wide, round lip and piled stones that surround the flame in the middle.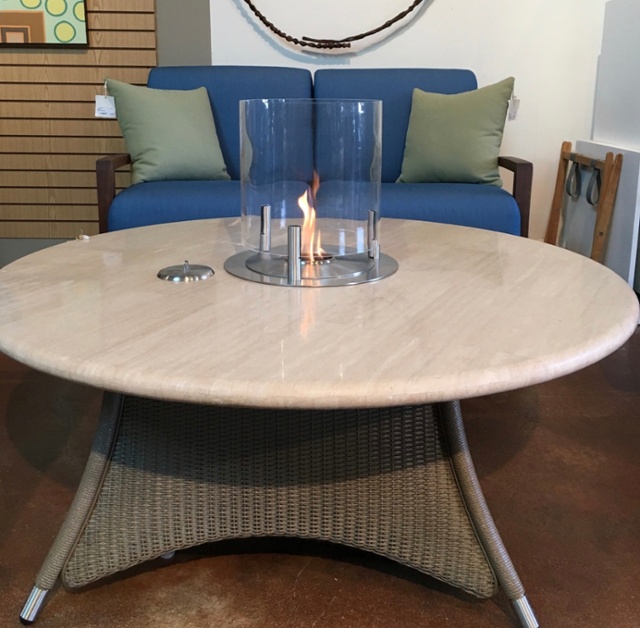 This Lloyd Flanders Generations 48" Conversation Table comes equipped with their signature wicker frame and an EcoSmart fire burner sitting in the middle of the round stone top, combining utility with the ambiance of fire.
Want to find out more about our fire pits or schedule an in-home consultation with one of our designers?